We are excited you have chosen Children's Eye Care + Surgery of Georgia for your eye care needs.
The mission of Children's Eye Care and Surgery of Georgia is to make your experience the best it can be.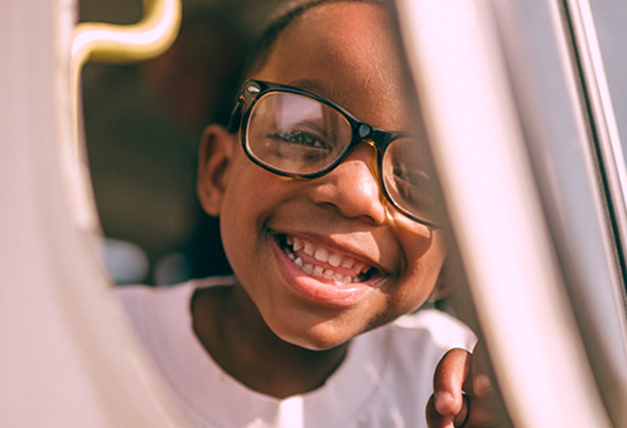 If you have records from another doctor, please make efforts to get copies of these records well ahead of your visit with us.
Frequently Asked Questions
Vision Insurance vs Medical Insurance
The difference between vision insurance and medical insurance can seem quite complex. Thankfully, our outstanding team is very experienced with this issue. Quite simply, vision insurance is designed to cover routine eye exams, glasses and contact lenses. The doctors and team at Children's Eye Care + Surgery of Georgia are medical experts in the care of medical and surgical conditions in children and eye misalignment in adults. Some of the children we see are referred to us for trouble seeing, failed vision screenings or suspected vision problems. Some of these patients will only need glasses which may not be covered by medical insurance. In many cases a child will meet the criteria for a medical diagnosis, covered by a medical plan. Children's Eye Care + Surgery of Georgia, however, exist to identify and treat medical conditions and, as such, we do not participate in any vision plan insurance.
Refraction Fee
Refraction is the specialized testing required to determine if a child has nearsightedness (myopia), farsightedness (hyperopia) and astigmatism (curvature of the cornea). This is often determined in the traditional sense of looking through lenses and making choices of "better one or better two." In younger children or non-verbal children a technique called retinoscopy is utilized to determine the refractive error. Regardless of the technique employed, this is specialized testing that is not covered by most medical insurance plans and, as such, the doctors and Children's Eye Care + Surgery of Georgia charge for this testing. This fee is charged whether or not your child receives a prescription for glasses. Refraction is a vital component of the care we give and assures your child receives a comprehensive examination.
Aetna
BCBS of Georgia
Cigna
Coventry Healthcare
Humana
Medicaid (SSI only)
Medicare
Medicare Advantage Plans
Multiplan
Tricare
United Health Care
Please select PATIENT or PEDIATRICIAN links below or Email: info@childrenseyega.com
The links below are not for emergency appointments. Please call the office for emergent issues.
If you have access to previous records from your eye doctor, previous eye surgery, or other records such as CT/MRI please make all efforts to gather those well before your appointment and bring them with you. Gathering information ahead of time will make it much easier for Dr. Lipsky and the staff to address your concerns well ahead of your visit with us.
Patient Appointment Request
Physician Referral
Contact & Directions
Phone: 770.858.KIDS
Address: 5185 Peachtree Parkway Suite 350, Peachtree Corners, GA 30092
Email: info@childrenseyega.com
Dr. Stephen Lipsky has dedicated his career to the diagnosis and treatment of pediatric eye disease and adult strabismus. He and a dedicated team have launched an entire practice dedicated to his specialty. We are excited to bring our practice to the thriving area of Peachtree Corners and The Forum. Come visit us for eye care and stay and enjoy all the shops and restaurants available in The Forum, including Trader Joe's!
Get Directions
"Dr. Lipsky is a wonderful doctor I took my daughter in October 2018 and he was extremetly helpful, he answered all questions and spend the proper time with us that creates a huge impact in us because he makes us fell he care so much about the well been of the patient and we trust him.

Aya - March, 2019